Telyko

Astrographical
Region
Sector
System

Telyko

Suns

Lykos

Orbital position

2nd

Moons

2

Rotation period

22 standard hours

Orbital period

337 local days

Physical
Class

Volcanic
Terrestrial

Atmosphere

Type III (breath
mask required)

Climate

Hot

Gravity

Standard

Primary terrain

Ocean
Desert
Plain
Volcanic

Surface water

Moist

Societal
Immigrated species

Various

Government

Rebel Alliance

Population

790

Major imports

Supplies

Major exports

None
Telyko was a planet in the Telyko system of the Manchi Sector, located in the Mid Rim. It was a minor world of little value and had been relatively overlooked. This made it an ideal site for a Rebel Alliance base.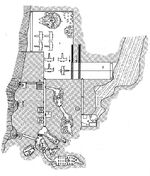 Shortly after the Battle of Rotex in 1 ABY, members of Ratar Engineering managed to flee to Telyko. With the aid of the Rebels and other displaced Rotronians, they were able to build a new shipyard.
RPG D6 Stats
Edit
Type: Volcanic Terrestrial
Temperature: Hot (86°-133°F)
Atmosphere: Type III (breath mask required)
Hydrosphere: Moist
Gravity: Standard
Terrain: Ocean, desert, plain, volcanic
Length of Day: 22 standard hours
Length of Year: 337 local days
Sapient Species: Various
Starport: 1 Standard-class
Population: 790
Planet Function: Rebel Base
Government: Rebel Alliance
Tech Level: Space
Major Exports: None
Major Imports: Supplies
Orbital Bodies:
| | | |
| --- | --- | --- |
| Name | Planet Type | Moons |
| Kalyko | molten rock | 0 |
| Telyko | volcanic terrestrial | 2 |
| Mulyko | methane rock | 1 |
Ad blocker interference detected!
Wikia is a free-to-use site that makes money from advertising. We have a modified experience for viewers using ad blockers

Wikia is not accessible if you've made further modifications. Remove the custom ad blocker rule(s) and the page will load as expected.