Eliza Cray
Biographical Information
Homeworld
Born

58 BBY

Physical Description
Species
Gender

Female

Height

1.55 meters (5'1")

Weight

38 kilograms (84 lb)

Hair Color

Dark Brown

Eye Color

Brown

Skin Color

Tan

Chronological and Political Information
Era(s)

Rise of the Empire
Rebellion

Affiliation

Independent
Eliza Cray was the adoptive mother of Jev Cray.
Early Life
Edit
Later Life
Edit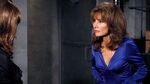 Appearance and Personality
Edit
RPG D6 Stats
Edit
Type: NewNet Reporter
DEXTERITY 3D+1
Blaster 5D+1, Dodge 6D, Running 5D
KNOWLEDGE 3D+2
Alien Species 5D+2, Bureaucracy 5D, Business 4D+2, Cultures 6D, Languages 5D, Law Enforcement 4D+2, Plantery Systems 4D, Streetwise 5D, Willpower 4D+2
MECHANICAL 2D+2
Repulsolift Operation 5D
PERCEPTION 3D+2
Bargain 5D+1, Con 4D+2, Hide 4D+1, Investigation 6D, Persuasion 5D+2, Search 6D, Sneak 5D
STRENGTH 2D
Brawling 3D, Climbing/Jumping 4D, Stamina 5D, (S)Brawling:Te'Sava Martial Arts 6D
TECHNICAL 2D+2
Computer Programming/Repair 5D, Droid Programming 4D+2, Droid Repair 4D, Security 4D
Special Abilities:
Mechanical Aptitude: At the time of character creation only, the character receives 2D for the first 1D of beginning skill dice allocated to any starship and starship repair skills. If the character wishes to have more than 2D in those skill, then the skill costs are normal from there on.
Skill Bonus: She can advance blaster and dodge at half cost until they reach 8D.
Story Factors:
Military Training: Nearly all Rotronians have basic military training.
Rotronian-Drak Conflict: Though the millennia long Rotronian-Drak conflict has been resolved recently through Imperial intervention, there still exists a high degree of animosity between the two species.
Force Points: 1
Dark Side Points: 0
Character Points: 20
Move: 10
Equipment: Press credentials, Datapad, Holorecorder, Comlink, Hold-out blaster (3D)
Ad blocker interference detected!
Wikia is a free-to-use site that makes money from advertising. We have a modified experience for viewers using ad blockers

Wikia is not accessible if you've made further modifications. Remove the custom ad blocker rule(s) and the page will load as expected.